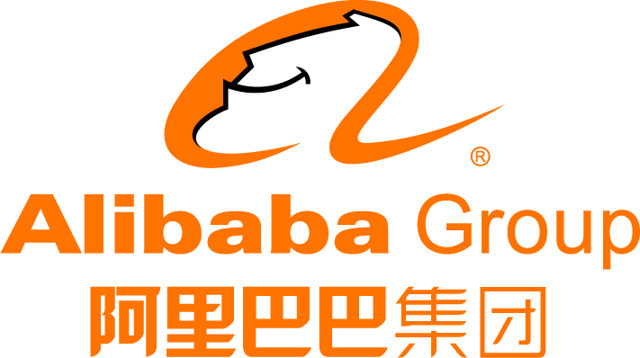 Recent Results by division
Alibaba (BABA) posted a huge revenue beat and the stock ended the trading session up more than 3% despite some weakness in pre-market hours. Let's see what happened a bit more in detail.
Revenue growth of 62% to RMB 61,932 million (US$9,873 million) was definitely above the expectations of a 51.4% increase based on a consensus of RMB 54.5B. The great part is that every division maintained the solid momentum of the previous quarters and both the core business and the non-core ventures confirmed to be excellent growth engines.
Revenue from core commerce increased 62% year-over-year to RMB51,287 million (US$8,176 million) which means growth in the division accelerated during the quarter (vs. a 57% growth in Q4 2017) despite the slightly more difficult comparisons with Q1 2017. The only "problem" in this division is that adjusted EBITA grew only 19%, mainly because of New Retail, Cainiao Network, Lazada and spending to increase user base and improve user experience. The company reported that excluding New Retail, the consolidation of Cainiao Network and investments in Lazada, adjusted core commerce EBITA margin was similar to the prior year period. I think there is nothing to be surprised about. We knew the New Retail business would have been a drag on margins and the management has clearly stated (many times) that their goal here is profit dollar growth, not margin expansion. Actually, the fact that margins were basically stable excluding the New Retail division is very positive, considering that gross margins were particularly high last year, per management's own admission.
Revenue from cloud computing increased 103% year-over-year to RMB4,385 million (US$699 million), basically in line with the performance of the previous quarter, driven by an increase in the number of customers and a further increase in usage. Adjusted EBITA in the segment was a loss of RMB353 million (US$56 million), compared to a loss of RMB169 million in the same quarter of 2017. This translates into a stable margin at a negative 8% in the quarter compared to the same quarter in 2017. It's great to see the division is able to deliver growth rates above 100% and I think we shouldn't focus too much on margins at the moment. While it would be great to see the division contribute to the bottom line, the business is young and Alibaba is doing the right thing pushing growth at the expense of short-term profits. The company reported a market share in excess of 47% in the Chinese cloud computing market, which speaks for itself about the success of this approach.
Revenue from digital media and entertainment increased 34% year-over-year to RMB5,272 million (US$840 million), slightly faster than it did during the previous quarter (+33%). Adjusted EBITA in the quarter ended March 31, 2018 was a loss of RMB2,595 million (US$414 million), compared to a loss of RMB1,711 million in the same quarter of 2017, which translates into an Adjusted EBITA margin of -49% a from -44% reported in the quarter ended March 31, 2017, primarily due to an increase in investment in content costs of Youku Tudou. This business continues to be the most challenging and difficult business. In my opinion, it's definitely the less attractive division and we shouldn't expect anything exceptional in the short-medium term. As I have shown a few times in my articles, the online streaming industry in China is a competitive market, as every big player is trying to become the Netflix (NASDAQ:NFLX) of China. Youku is a big player but remains significantly below Baidu's IQiyi (BIDU) and Tencent Video in terms of market share. Since it's too early to tell who will be the winner in this race (and whether there will be only one clear winner, as in the U.S. and Europe) these companies will continue to invest huge amounts of money in content creation, pressuring margins for many years more. I think we shouldn't expect anything special from the division now and the recent results confirm it. It's good to know the business is there and that the market is still showing huge growth, but we are far from seeing any benefits to the bottom line.
Revenue from innovation initiatives and others increased 8% year-over-year to RMB988 million (US$158 million). This is a small and volatile division that includes many smaller projects. Frankly speaking, its performance doesn't make any difference at the moment.
Q1 confirmed the solid momentum of every business in the Alibaba family, and highlighted, once again, Alibaba's massive free-cash-flow generation, which reached RMB 8.6 billion for the quarter compared to RMB 8 billion in the same quarter of last year despite the high investments and the gross margin contraction.
Expectations and Stock weakness
The guidance was definitely strong:

Source: Q1 earnings call
The expectations of a 60% growth compares with expectations of a 53.9% growth, which gives us another confirmation that the market continues to be too conservative about Alibaba's growth potential. The reason why the stock is not up double-digits (as one would expect) can have something to do with the margins trend.
Cost of revenue is the main problem here. It grew from 40% to 53% of sales, due to the cost of inventory in the New Retail businesses and Lazada, as well as investments in Cainiao Network and spending in growing user base and improving user experience. All the other cost items were basically stable or slightly down, showing a moderate operating leverage on the front of operating expenses:
Product and development expenses declined from 12% to 11% of revenue;
Sales and marketing increased from 11% to 12%;
General and administrative fell from 9% to 7%.
The problem is that the increase in cost of sales triggered a total increase in costs from 75% to 85% of sales, compressing operating margin from 25% to 15%. Total costs excluding share-based compensation rose from 64% to 75% of sales, basically reflecting the same negative trend. The market was expecting the cost of goods sold to be around 45% of sales, which means gross margin contraction was 800bps stronger than the market expected, and that's the main factor that scared the market. Rather than a serious reason for concern, I see these developments as a clear indication that the market continues to get Alibaba's fundamental trends quite wrong. Analysts misunderstood the margin trends but continue to be excessively conservative when it comes to revenue forecasts, and misunderstood the management's current goal of delivering revenue and profit dollar growth even at the expense of margins in the short term.
Final Thoughts
Thanks to the huge revenue growth, EPS were 3.4% above estimates, but margins were still down significantly despite some positive operating cost leverage, due to the weaker-than-expected gross margin.
My view is that the recent weakness in gross margin shouldn't be a reason to be concerned. We knew the New Retail business was going to pressure margins and analysts didn't have a precise idea of the potential deterioration of margins. Whether the current investments will determine a decrease in margins or not in the short term, the future success of Alibaba's business model is not at risk. The most important part, in my view, is that revenue growth continues to be strong in every division and much above analysts' estimates, while the company is consolidating its leading position in both the core commerce business and the cloud computing division. The bottom-line continues to grow above the market's expectations as well, and the lower marginality will probably not affect sentiment anymore as analysts understand the profitability of the New Retail business better and start to adjust their expectations accordingly.
Q1's results showed a good shape and an even stronger momentum of Alibaba's core and non-core businesses, with another confirmation of ongoing strength expected in the next quarters. I still believe the stock is attractively priced based on its fair value of $203 and it remains one of my favorite growth picks at the moment.
Thanks for taking the time to read the article. If you liked it, click on the follow button at the top of the page. You will get my articles as soon as they are published. I am available to further discuss the topics of this article in the comments section.
Kenra Investors uses a unique combination of deep fundamental research and alternative datasets to generate market-beating returns in the stock market. If you want to access Kenra Investors' best long and short ideas in the consumer and tech sectors, please consider joining Consumer Alpha. A 2-week free trial is currently available.
Disclosure: I am/we are long BABA.
I wrote this article myself, and it expresses my own opinions. I am not receiving compensation for it (other than from Seeking Alpha). I have no business relationship with any company whose stock is mentioned in this article.